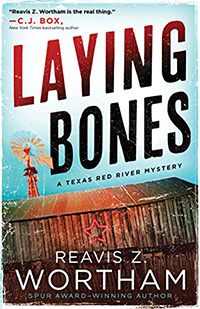 A fourth-generation Texan, Reavis Wortham is the author of the historical Red River mystery series set in rural Northeast Texas in the 1960s. Published by Poisoned Pen Press/Sourcebooks, there are eight novels in this series, with the latest, Laying Bones, released in January 2021.
"Captivating. Wortham adroitly balances richly nuanced human drama with two-fisted action, and displays a knack for the striking phrase ('R.B. was the best drunk driver in the county, and I don't believe he run off in here on his own'). This entry is sure to win the author new fans."
—Publishers Weekly
"Well-drawn characters and clever blending of light and dark kept this reader thinking of Ray Bradbury's Something Wicked This Way Comes, and Harper Lee's To Kill a Mockingbird."
—Mystery Scene Magazine
Amazon Apple Books Barnes & Noble BookPeople Bookshop.org The Poisoned Pen
---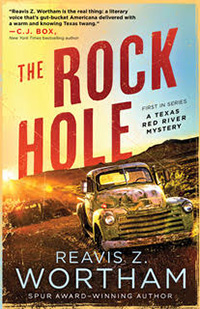 Reavis Wortham's first award-winning novel in the Red River series, The Rock Hole, was originally released in 2011. With the merger of Poisoned Pen Press and Sourcebooks, this debut novel re-released in October, 2020, with a fresh, updated cover and an introduction by legendary Texas author, Joe R. Lansdale.
"Wortham is a masterful and entertaining storyteller… equal parts Joe R. Lansdale and Harper Lee, with a touch of Elmore Leonard."
—Ellery Queen's Mystery Magazine
"The more I read of Reavis Wortham's books, the more impressed I am by his abilities as a writer… He's very good at what he does, and his books are well worth reading."
—Reviewing the Evidence
"Wortham nails time and place in a sure-handed, captivating way."
—Kirkus Reviews on The Rock Hole
"Wortham, who hails from rural Texas, is writing about people and a place he knows very well, and this knowledge shows: his laid-back writing style, robust characters, and dialogue that sounds like it's spoken by actual people combine to tell a story that, even though it features one of the mystery genre's most overused themes (conspiracy), feels completely realistic. Another winner from a writer who seems to produce nothing but winners."
—Booklist
Amazon Apple Books Audible Barnes & Noble BookPeople Bookshop.org The Poisoned Pen